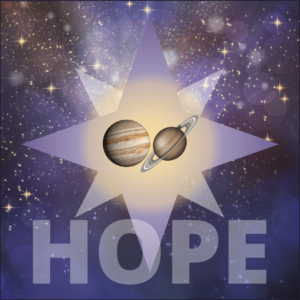 December 20, 2020
Jupiter-Saturn Conjunction 2020
Grrr Virgo!
New hope finds its home in developing and maintaining your daily rituals so that they support you in integrating your mind, body, soul, and spirit.
With your analytical mind that easily solves puzzles and your sensitive attention to your wellness, you're ideally suited for this Jupiter-Saturn assignment to keep yourself up and running at your best, particularly in your work.
If you don't have a job, it's about making yourself useful enough to win and keep one; if you do have a job, in addition to a focus on health, it's about acquiring new skills and tools.
Either way, it's about providing more value for others and for yourself through the things that you do on a daily basis. Try to arrange the activities of your days accordingly.
#KeepLookingUp!
❤️MB
P.S. The above is a general interpretation for your sign. To understand how the Jupiter-Saturn conjunction and its aftermath more specifically are playing out in your personal horoscope, book a special Star of Hope reading at a special price ($138 CDN) by contacting me.