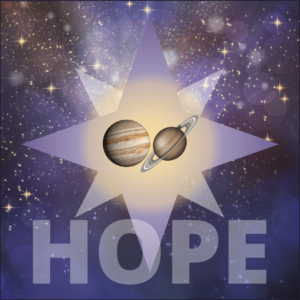 December 20, 2020
Jupiter-Saturn Conjunction 2020
Grrr Sagittarius!
New hope finds its home in getting past opinions regarding phenomena and addressing the plain facts that support them.
For some, this could involve some kind of schooling. For others, it could involve opportunities to have your say, which is well in good for you Sagittarius because typically you gather a great deal of wisdom from your adventures.
But it's not enough to be wise, you have to be able to back it up. Or it rather may be a matter of developing new communication skills to better articulate your point of view.
Your Jupiter-Saturn assignment is to affirm new truths. Just try to refrain from planting your feet firmly in your mouth in your zeal to exclaim them!
#KeepLookingUp!
❤️MB
P.S. The above is a general interpretation for your sign. To understand how the Jupiter-Saturn conjunction and its aftermath more specifically are playing out in your personal horoscope, book a special Star of Hope reading at a special price ($138 CDN) by contacting me.