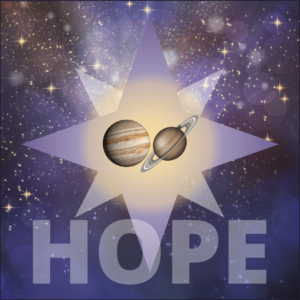 December 20, 2020
Jupiter-Saturn Conjunction 2020
Grrr Libra!
New hope finds its home in making your creative expression a priority.
The truth is there's much in your heart that needs to go into some creative enterprise you can enjoy and feel proud of. Besides, all work and no play makes for a very dull bear! What's more, true recreation is really re-creation. Your Jupiter-Saturn direction is the serious work of play.
With your sense of class and superb good taste, you know how to create beauty in everything you do. Find a new way to fashion it for fun or find ways to have fun in the hobbies and amusements that you do enjoy. It doesn't have to be for anyone but yourself.
And when the covid war is over, if you want to bring a partner along for the ride, I'm sure you know someone or know someone who knows someone who'd be willing to play along!
#KeepLookingUp!
❤️MB
P.S. The above is a general interpretation for your sign. To understand how the Jupiter-Saturn conjunction and its aftermath more specifically are playing out in your personal horoscope, book a special Star of Hope reading at a special price ($138 CDN) by contacting me.