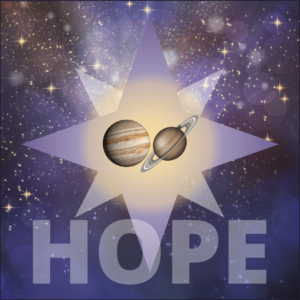 December 20, 2020
Jupiter-Saturn Conjunction 2020
Grrr Gemini!
New hope finds its home in a new commitment to all the places in your life that expand understanding.
On a mundane level, this could be as simple as pursuing new educational avenues all the way through to certification. Your agile mind always does best when its learning new things, but there is something to be said about going beyond passing interest and making a commitment to a field of study or a new field of study.
Your Jupiter-Saturn assignment might also be deeper exploration of a new spiritual tradition or similar framework of ideas that give you a sense of buoyancy and meaning.
Conversely, you might find yourself as someone in a new position to say things that need to be heard! If you've ever had an inspiring vision that you've wanted to share, this could be the beginning of a larger distribution of that message.
#KeepLookingUp!
❤️MB
P.S. The above is a general interpretation for your sign. To understand how the Jupiter-Saturn conjunction and its aftermath more specifically are playing out in your personal horoscope, book a special Star of Hope reading at a special price ($138 CDN) by contacting me.