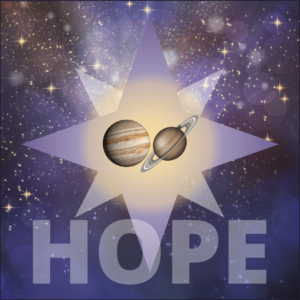 December 20, 2020
Jupiter-Saturn Conjunction 2020
Grrr Capricorn!
New hope finds its home in a new commitment for investing your precious resources, such as time and effort, on those things that are going to increase your MONEY (My Own Net Energy Yield) and provide you with stability and security.
This may be on an outer level financial, but the deeper question is more about what reward is really going to satisfy.
You need to ask yourself what's really worth it for you deep within. Capricorn is typically is ambitious, but no two Capricorns seek the summit of the same mountain. It depends on the goal and the important plan to get there. Are yours aligned here? You've got 20 years to work it out.
However, you're not the type who wants to waste time scrambling up the wrong slope, so do the work required to open yourself to new understandings of your real prize, even if it's seemingly just fine-tuning.
#KeepLookingUp!
❤️MB
P.S. The above is a general interpretation for your sign. To understand how the Jupiter-Saturn conjunction and its aftermath more specifically are playing out in your personal horoscope, book a special Star of Hope reading at a special price ($138 CDN) by contacting me.