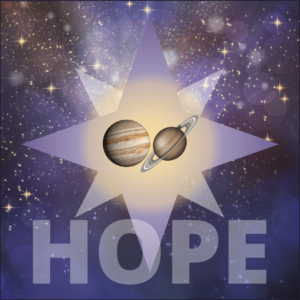 December 20, 2020
Jupiter-Saturn Conjunction 2020
Grrr Cancer,
New hope finds its home in exploring the dark transformative recesses of your psyche and how by addressing it, you can bond more fully with others.
Of all the signs, Cancer is the most vulnerable to the shadow of collectively dysfunctional family life. This means that there can be a lot of baggage just from being born a human. There's a time and a place for digging through that luggage and identifying what's truly valuable and belongs to you and what's not and should be eliminated.
Jupiter-Saturn for you Cancer signifies the arrival of a time that calls such an adjustment to deepen the quality of your relationships.
It's a paradoxical alchemical process: you take the lead of personal experience and transform it into a new authenticity in your personal relationships making them more intimate, loving, and human. Sometimes this takes therapy or other transformative relationship that frees you from your inner garbage; sometimes it's an adjustment that stems from a determined effort of self-scrutiny.
Either way, it call for deep reflection. But the yield from the process is life renewing.
#KeepLookingUp!
❤️MB
P.S. The above is a general interpretation for your sign. To understand how the Jupiter-Saturn conjunction and its aftermath more specifically are playing out in your personal horoscope, book a special Star of Hope reading at a special price ($138 CDN) by contacting me.